Announcing: The Very Best of 20 Years of "A Woman's Angle"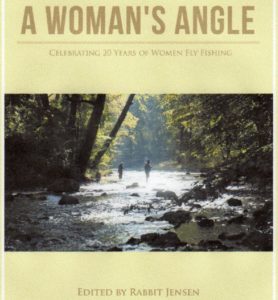 As an important part of the DVWFFA's 20th Anniversary year, the newsletter editors and club historian chose the most beautiful, timeless, and memorable articles from 80 issues of our newsletter and gathered them into a fine-quality oversized soft-cover book.
But it is more than just a collection of fishing tales; it spans the two decades in which women went from a rare sight on the stream to becoming a force to be reckoned with in the fly fishing world.
Within these pages are the stories of beginners and experienced anglers; fishing fresh and salt water, from Canada to Cancun; told with insight, humor, and passion. This is no typical "how-to, where-to" fishing book, it's a "why-to" book. Why do women love fly fishing? Read "A Woman's Angle: Celebrating 20 Years of Women Fly Fishing" and find out!
Available Online at
https://www.authorhouse.com/en/bookstore/bookdetails/732260-A-Woman-s-Angle