Heather Purvin, President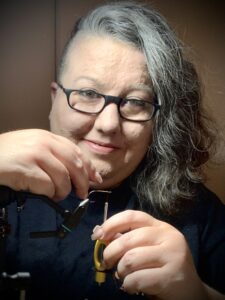 Heather is a PA native who got into fly fishing in 2017 to spend more time with her brother and young nephew.  She joined DVWFFA after meeting members at the Lancaster (PA) Fly Fishing Show and after serving several years on the board, she has stepped into the role of club president. She enjoys the challenge of matching hatches on the spring-fed Central PA creeks and the highly technical West Branch of the Upper Delaware River where she caught her very first wild trout on the fly. Heather has led fly tying sessions for women throughout North America (virtually and in person), ties commercial and custom fly orders and donates over 500 flies per year to youth, veteran and charity events.  She teaches women's FF101 and STREAM Girls programming, serves on the PA Trout Unlimited Women-Diversity-Inclusion Committee and is a Fishing Skills Instructor for the PA Fish and Boat Commission.  Heather lives in Northeast Philadelphia where she has a daily view of the tidal Delaware River and works as a healthcare professional in the field of organ and tissue donation.  She also enjoys blues music, bourbon, cigars and camping.  Heather has come to understand that having one rod and reel is NEVER enough and has acquired enough fly tying materials to open her own Michael's location.  She's also developed a profound aversion to dirty hands in fly tying videos. 
Carol Bigham, Vice President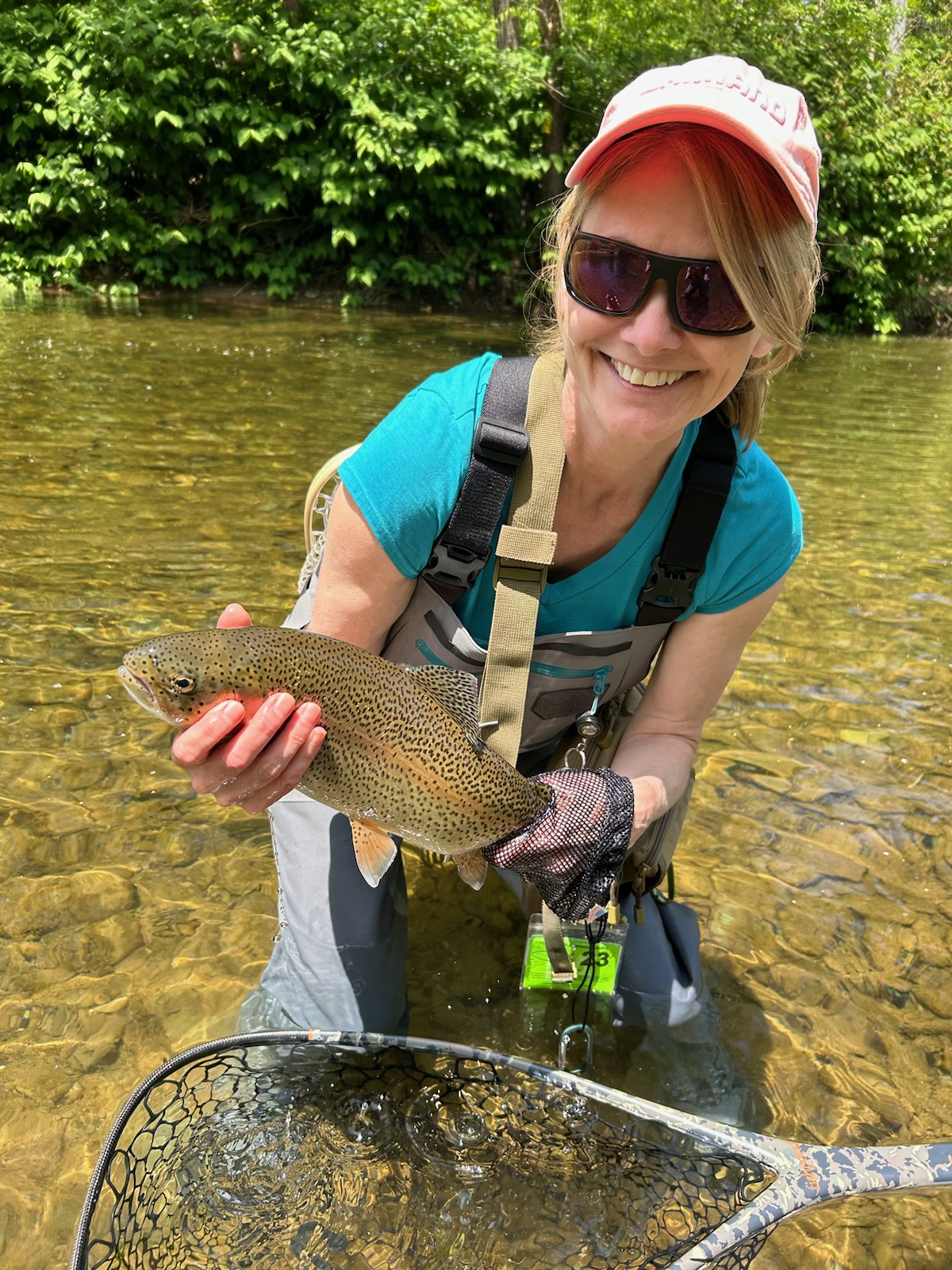 Carol has been spin casting most of her life. She took up fly fishing in 2018 after attending an Orvis 101 class and never looked back on this wonderfully challenging, rewarding and fun sport!  She fishes local streams in Bucks and Montgomery Counties in PA,  and travels as often as she can to cold water streams in Central PA. Carol especially enjoys sharing her love of fishing and the outdoors by taking kids (and often their parents) to local creeks hoping to get them hooked. She holds an MPS in Human Resources from Penn State University with a focus in training and development and is looking forward to opportunities to expand DVWFFA programming and events.
Sharon Zamos, Treasurer/Membership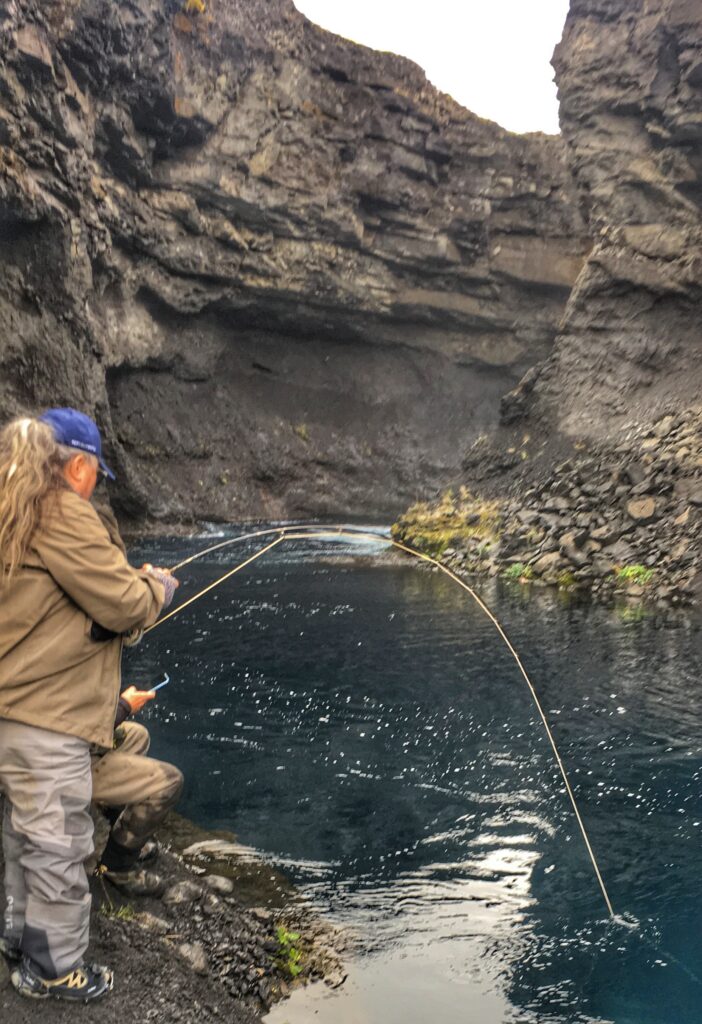 Introduced to the sport through her husband, Sharon has enjoyed fly fishing off and on for over 30 years. Over that time the lure of travel often included fishing as a destination focus.  She still considers herself a novice but continues to add fishing to her many other competing interests including history, art, independent film and three book clubs. She enjoys the camaraderie and educational opportunities from the wonderful women in the DVWFFA, and guide collecting.  She became a Member-at-large of the board in 2020.
Ariele Baggett, Secretary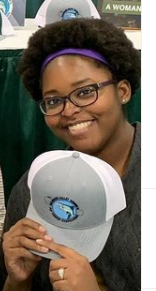 Ariele began her fly fishing journey 5 years ago upon moving to Philadelphia and meeting Alysson.  She finds fly fishing to be a beautiful and calming sport and says her favorite part about it is just being in nature (she has been known to wander off in order to absorb the surroundings). When not on the water, Ariele spends the majority of her time working towards a doctorate in Cell Biology and Regenerative Medicine at Thomas Jefferson University.  Ariele holds a B.S. from The Pennsylvania State University and an M.S. from Temple University.
Alysson Cwyk, Events Coordinator and e-Newsletter Editor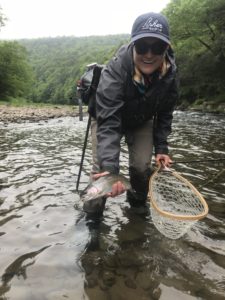 Alysson was first introduced to fly fishing as a young child by her father and has been actively participating in the sport for over 25 years. She served as DVWFFA's President from 2017-2022. When not fly fishing, Alysson enjoys CrossFit, cooking, gardening, and traveling with her wife and their Wirehaired Pointing Griffon, Gouda. She resides in the Port Richmond neighborhood of Philadelphia and serves as the Chief of Staff at Moore College of Art & Design. Alysson holds both a BS and MS from Drexel University
Chris Gaydos, Webmaster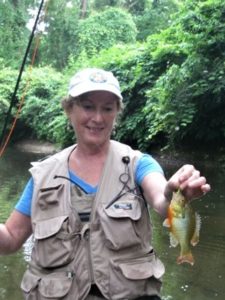 Chris started fly fishing in 2017. Originally a Jersey Girl, she has lived in the Media area for over 30 years. When not on the stream or watching fly fishing You Tube videos, Chris enjoys tennis, traveling, photography, and is an avid knitter. Although retired, she works a few days a week as a researcher at the Delaware County Historical Society. 
Phyllis Ehrlich, Member At Large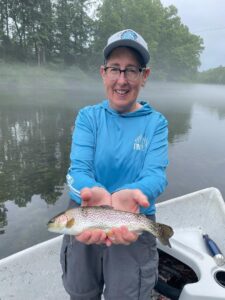 As a new "at large" board member, I would like to tell you a little bit about me. I took up fly fishing 3 years ago although I bought my first "outfit" Literally the weekend before the world closed down due to Covid. So my new equipment sat in my basement for a little over a year. I took a few casting lessons, tried fishing, joined the DVWFFA and took the Fly Fishing 101 class at Orvis. I was fortunate enough to go to Tennessee last summer and to Sedona, AZ to fish. They were both wonderful trips. I am a retired Occupational Therapist who worked for 46 years, 35 of which were in home care and am happy to join the Board of DVWFFA to help out and help shape this organization.
Angela Irvine, Member At Large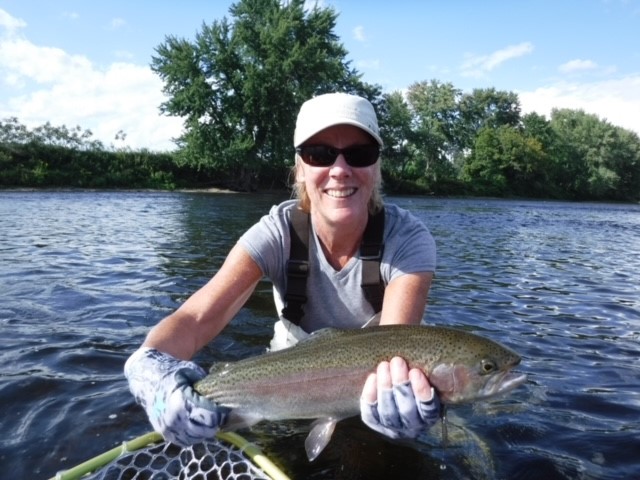 I recently relocated from Vermont to South Jersey to be closer to family.  I grew up in Northern Maine and am used to the big rivers and large lakes of the North Maine Woods and Quebec/New Brunswick.  I learned to fly fish with my Dad but never kept it up when I moved away.  I recently became reintroduced and am relearning the sport.  I am very much a beginner but have managed to land a few large rainbows in Vermont.  I am a specialist in grants and fundraising.  I work in higher education for Saint Michael's College.  I am also engaged with a national non-profit, Little Bellas: Mentoring on Mountain Bikes.  Little Bellas focuses on getting girls outside and riding with women mentors.  I'm super proud of our work.  I'm hoping I can help DVWFFA through my participation and I look forward to continuing to learn how to fly fish and to promoting the wonderful sport of fly fishing.
Laura Colangelo, Member At Large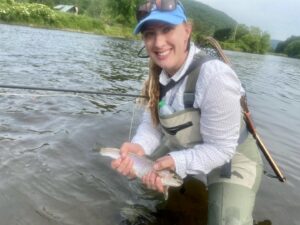 Laura was introduced to fly fishing in 2021 and quickly fell in love with the peace, challenge and frustration that comes with it. While she enjoys fishing for other species, Laura is a trout bum and always searching out cold water even on the hottest days of the summer. She considers herself very lucky to have fallen into strong mentors from day one and knows how much it can alter fly fishing into something that can make an enormous impact on someone's life. Laura splits her time on and off the water between Hunterdon County, NJ and Starlight, PA. When not fly fishing, Laura works as a General Sales Manager of a car dealership and enjoys hiking, camping, and spending time at her tying table. 
Harri Wilson, Member At Large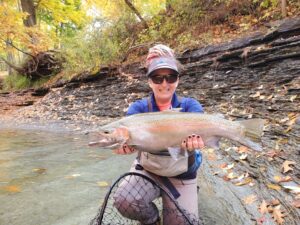 Harri started fly fishing in 2020 after her husband convinced her to go on a "romantic getaway in the catskills" that included 1 day floating The West Branch of the Delaware. After her first trout on the fly she knew there was no looking back. Harri knows many members of the club from her position at Orvis in Haverford, where she was recently promoted to Store Manager. Harri can be spotted all over our local waters, either wade fishing or behind the oars of her boat with her husband Jake and their trusty beagle mixes. Harri loves to fish for all species, but steelhead are her favorite. When she's not on the water she's often found at her tying bench crafting some kind of intricate and excessively large streamer. She's also a foodie and a coffee nerd.
Alice Miller, Member At Large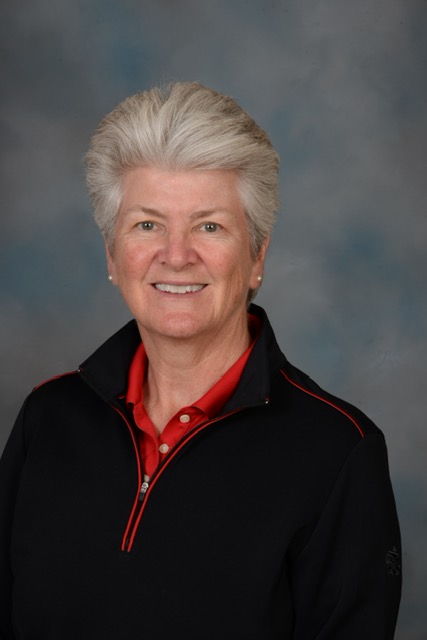 Residing in Delaware, Alice Miller has been a member of the club for a handful of years now. Not only does she have a beautiful cast, she's also an accomplished fly tyer, having led some of our fly tying sessions over the past few years. Speaking of accomplishments, she's a retired LPGA pro golfer who works as a golf Official, Teaching Professional and a PGA/USGA Rules of Golf instructor. Rumor has it she still holds the LPGA record for the fastest round of tournament golf, clocking 18 holes in ONE HOUR AND 26 MINUTES!