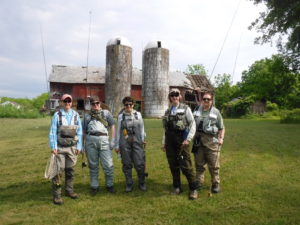 Membership is open to women over age 18 at all levels of experience from beginners to seasoned anglers.  
Joining DVWFFA is simple.
1.  Complete the membership and waiver/release forms  Membership Form
2.  Submit annual dues payment via Paypal (click the button below) or by sending a check to the address on the form.