Join Our Club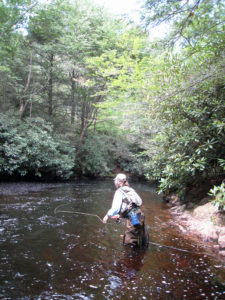 Our membership consists of women of all ages, at all levels of interest and ability, and includes beginners and intermediates, as well as advanced level anglers, and several professional instructors.
Regardless of one's ability level, the club offers learning opportunities both on and off the stream.
Our quarterly newsletter "A Woman's Angle" provides a means for keeping our members informed of our programs and activities, and also is a resource for networking with other women's groups across the country.
Joining the Delaware Valley Women's Fly Fishing Association is a simple process.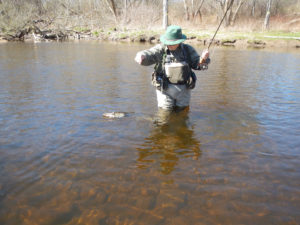 Just fill out the Membership Form  and the WAIVER, mail it in with your remittance to the address shown on the form or pay with a credit card via PayPal by clicking the button below.
We welcome women 18 years and older to join us.